For more information about grants or donations contact:
Campbell Webster Foundation
152 Great George Street
2nd Floor
Ch'town, PE C1A 4K6
cwfoundation@gmail.com

Registered Charitable No. #853438331 RR0001

Download a printable version of the Campbell Webster Foundation application:

CW Foundation (Acrobat PDF)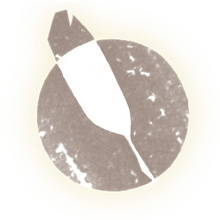 Applying to the Campbell Webster Foundation
Guidelines for funding applicants
Please include all of the following information with your funding application:
Name and address of your Canadian charitable organization.
Your charitable number.
Mandate of your charitable organization.
Name and description of the project for which you are applying for funding.
A description of how this project contributes to poverty relief in Latin America or Atlantic Canada.
A description of how you would spend the money you receive from the CW Foundation to relieve poverty in Latin America or Atlantic Canada.
Name and contact information of the person responsible for completing the project report to be submitted to the Foundation to trigger the release of second and final payment (see next section for details).
Mandate of Campbell Webster Foundation Inc.
to carry out community based programs for poverty reduction in Latin American and Atlantic Canada;
to support programs in Latin American and Atlantic Canada that emphasize sustainable development;
to increase self-reliance and empowerment of Latin American and Atlantic Canadian communities for long-term solutions.
Timeline:
Deadline for funding submissions: March 18, 2022
Funding decisions made in April/May
Funding disbursements (90% installment) mid-June
Guidelines after funding is approved
* All grants made by the Campbell Webster Foundation are made in two payments. Upon approval of the funding application, 90% of the total grant will be paid immediately. The remaining 10% will be paid upon receipt of a project report detailing how the money is being spent or how it was spent.
A project report or update must be submitted to the Foundation explaining how the money is being spent or how it was spent. The report must be submitted by December 31st of the funding year. If the report is not received in this period the second and final payment will not be issued.
A receipt for the donation is to be sent to the Campbell Webster Foundation Inc.
Minimum and maximum range of donations: $1000 - $7000